Companion Upright Headstones

"Loved You Yesterday, Love You Still...Always Have, Always Will" (Author Unknown) Upright companion monuments are cemetery memorials that stand above the level of the ground and are large enough to represent two grave spaces. They can be any shape and are usually 6 to 8 inches thick and set onto a granite base. Common shapes of companion memorials are rectangular, heart designs, round and oval. Double headstones can be created from any color granite we have available and custom designed to fit your specifications, allowing loved ones to be together forever.
Companion tombstones allow even more room for a personalized design than a single upright, and can even be used for one person should the cemetery allow it. Make sure you check with the cemetery on size restrictions prior to buying a companion size monument for a single or double depth grave. Please feel free to contact us by phone or email if you have any questions or would like specific information on any of our monuments.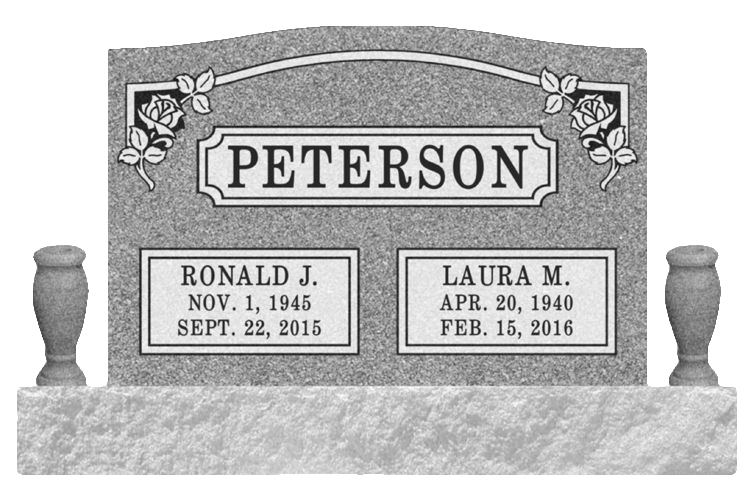 ---
---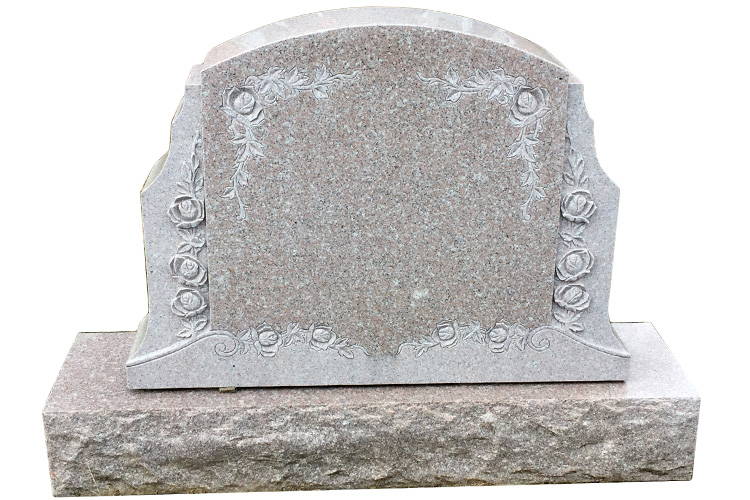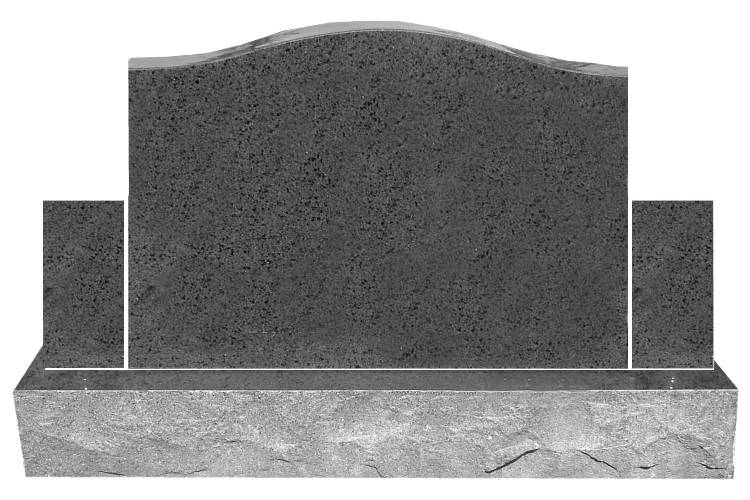 MK158 Companion Headstone
die: 30" x 6" x 20"---base: 42" x 12" x 6"
Midnight Black: $2495 - Vases add $250 per vase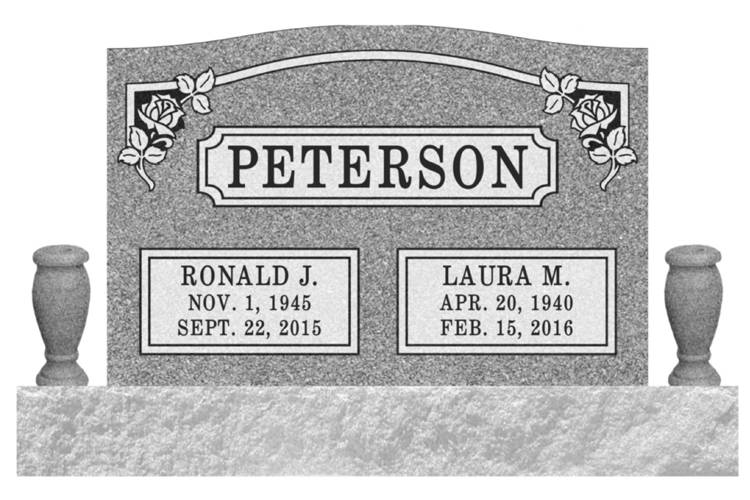 MK58-1 w/ 7001-A Sandblast design
die: 36"x 6" x 24"---base: 48" x 12" x 6"
Gray: $2995 - Polish 2 - Carnation Pink: $3295
Vases add $150 per vase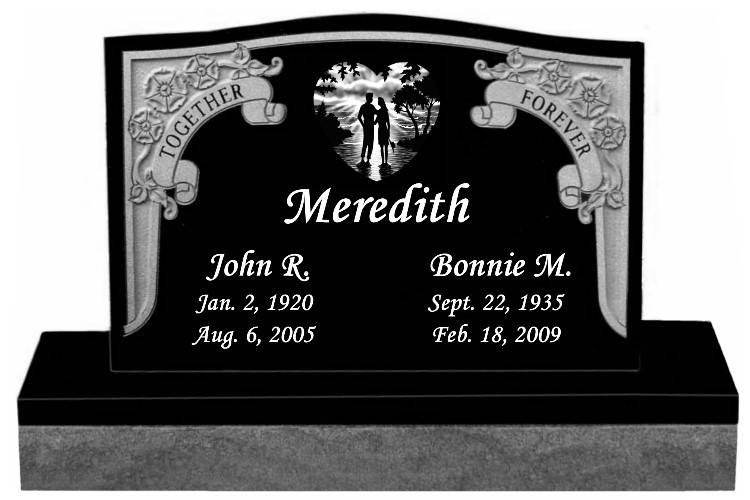 MK58-4 w/ Together Forever Sandblast design
die: 36"x 6" x 24"---base: 48" x 12" x 6"
India Black: $4100
---
Are you searching for a memorial but not sure about the next step? Please send us a brief message and one of our memorial consultants will reply to you within 24 hours.
Thanks!
This field is required
This field is required
This field is required
This field is required