Single upright monuments (also known as single tombstones, single headstones, and single memorials) are cemetery memorials that stand above the level of the ground. They can be any shape and size, are usually 6 to 8 inches thick, and sit on a granite base. Common shapes are rectangular, heart designs, round and oval. They can be created from any color granite we have available by special order and are fully customizable.
Single upright grave markers are a popular choice as they allow more room for a personalized design, making these cemetery memorials more than just names and dates, but reflections of lives. The images shown below are examples only as each monument is custom designed for your loved one. Allow us to assist you with creating a personalized memorial to honor their memory.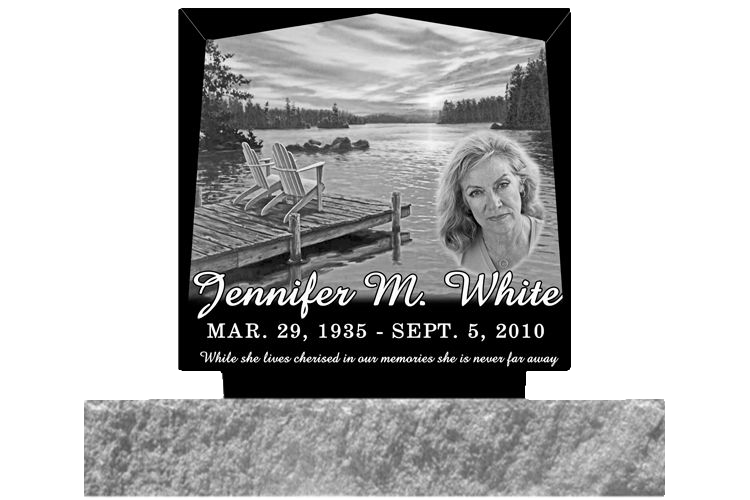 ---
---
Are you searching for a memorial but not sure about the next step? Please send us a brief message and one of our memorial consultants will reply to you within 24 hours.
Thanks!
This field is required
This field is required
This field is required
This field is required